Clinically proven • FDA-cleared* •
Doctor-recommended
82
medical-grade laser diodes for maximum efficacy
93%
of clinical study participants experienced significant hair growth
129
additional hairs per sq. inch average increase
How does HairMax work?
HairMax LaserBand 82 delivers therapeutic light energy to your hair follicles through 82 medical-grade lasers — stimulating them and restoring your hair's natural growth cycle for fuller, denser hair growth.
Photobiostimulation enhances cell proliferation of hair follicles
The only laser device
with patented teeth design.
HairMax helps you achieve the most effective results possible with 3 elements for efficacy
HairMax isn't just for
hair loss alone.
Healthy hair may also benefit from continued laser hair therapy.
Benefits are based on clinical studies, published medical journal articles and user experience. Individual results may vary.
Real users, real results.
Hear from Jean on how he has experienced dramatic hair growth with HairMax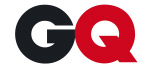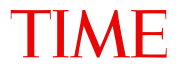 Over 1.5 million HairMax
devices sold worldwide. Try it today.
*HairMax laser devices are indicated to treat Androgenetic Alopecia, and promote hair growth in males who have Norwood Hamilton Classifications of IIa to V and in females who have Ludwig (Savin) I-4, II-1, II-2, or frontal patterns of hair loss and who both have Fitzpatrick Skin Types I to IV.