Reviews and testimonials
Our customers gave effusive compliments for their experience with HairMax.
I will recommend HairMax to the hairdressers I am finally going to go to!
I just wanted to say thank you to everyone involved with the laser comb. You have changed my life and made me so happy. Thank you!
– Phillip C.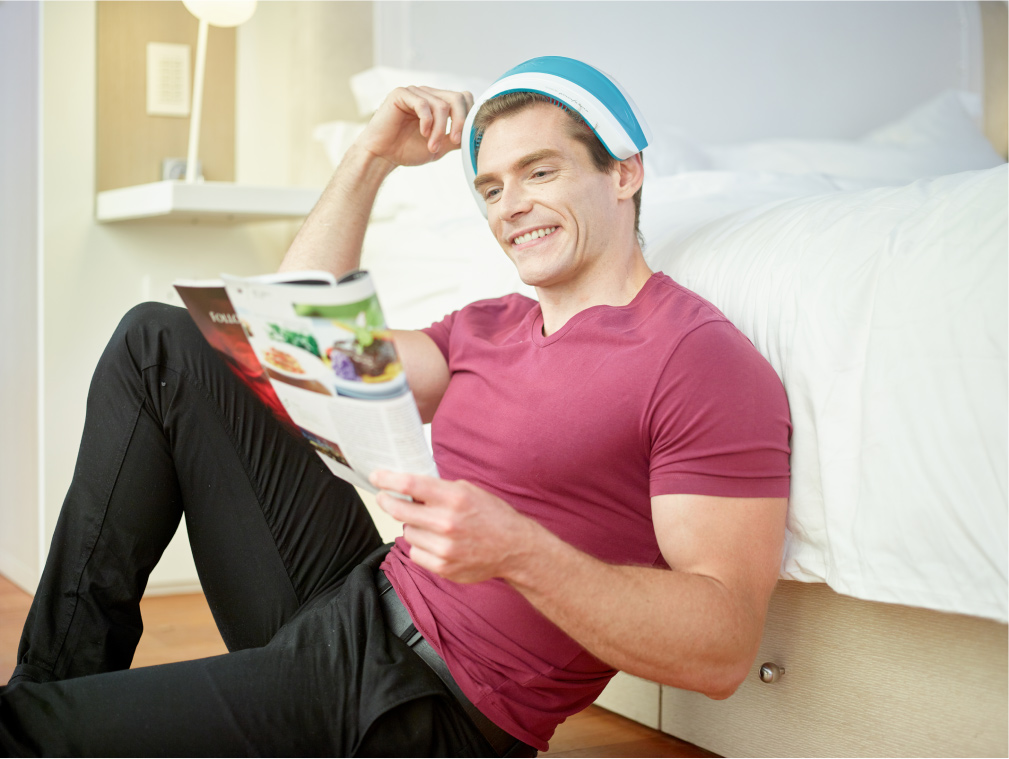 I appreciate the new hair I've grown, and the freedom of not wearing a wig!
By the time I turned sixty in 2014, my hair was so thin that no matter how creatively I tried to style it there were visible bald areas. I tried Rogaine, but had to stop using it because I experienced side effects of migraine. In 2015, our eldest daughter got married, and I wore a wig to the wedding. After the wedding, I decided that I could not wear it forever. It was itchy and hot, and had a clip in back that bothered me constantly. It was time to give a laser comb a try. By nine months, I had so much new hair growth that I was able to stop wearing the wig. In 2017, our youngest daughter had a wedding, and I had a lovely hairstyle with my own hair. I recommend HairMax wholeheartedly!
– Barbara G.
I tried every pill, lotion, shampoo and system there was…
For years, I had thinning hair – I was embarrassed, ashamed, saddened and lost. After reading studies and comparing units, I figured I would try one last thing before I went the wig route. It's been 6 months using the LaserBand three times a week, I have hair growing all over my head, a pronounced hair line and officially no longer bald on top of my head! This unit is better than others, not only due to the amount of lights, but due to the combs that separates your hair to get the lights closer to the scalp. It takes just a few minutes, is easy to use, and more importantly, it works.
– Beth M.
They told me, "but you look so young for a 35-year-old!" I'm 25…
Hear from Jean on how he has experienced dramatic hair growth with HairMax.
– Jean
You can age gracefully, and I think hair is a big part of that.
Hear from Betty on how she has regained beautiful, thick hair with HairMax.
– Betty
My solution to healthier, denser, fuller, thicker hair, and it's a long-term solution.
Hear from Lindsey on how she reduced scalp irritation within 2 weeks with HairMax.
– Lindsey
I have my hair coming back, it's a lot thicker than it's been in years!
Hear from Leo about how he regained his confidence with HairMax.
– Leo
Now my personality is back, now I can shine, now I can come in and be the light of the room that I used to be.
Hear from Lia about how she regained denser, thicker hair with HairMax.
– Lia