Hereditary hair loss –
the most common type.
The most common type of hair loss is hereditary hair loss, also known as Androgenetic Alopecia – a natural condition caused by genetics, hormone levels and the aging process.
This involves an inherited sensitisation of genetically susceptible hair follicles to dihydrotestosterone (DHT), a male hormone that can bind to receptors in hair follicles and cause them to miniaturise.
The follicles gradually shrink and the hair life-cycle shortens, resulting in thinning hair. In some cases, the follicle eventually shuts down and becomes dormant, ceasing to produce hair.
How hair growth happens
At any time, 10-20% of your hair is in the Catagen or Telogen phase, waiting to be shed and replaced by an Anagen hair.
The three phases of hair growth
---
The role of HairMax in
helping with hair loss
HairMax helps by energising and stimulating hair follicles with light energy to grow Anagen hair from phases B and C.
The four phases of hair loss
A. LIVE ROOT HEALTH
HAIR GROWTH
In the growth (Anagen) phase, hair grows normally.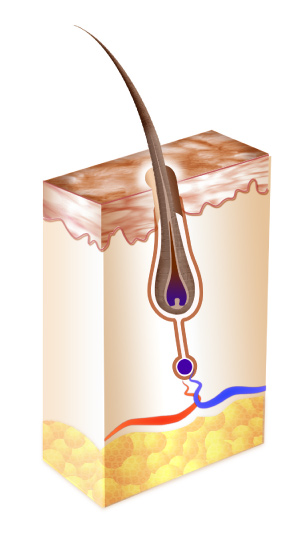 B. LIVE ROOT IN RESTING OR SHEDDING PHASE
In the resting (Telogen) phase, hair stops growing and 'rests' for 2 to 4 months, before falling out.
C. WEAKENING ROOT WITH A MINIATURIZED VELLUS HAIR
Termed "vellus hair", hair is light-coloured, shorter and finer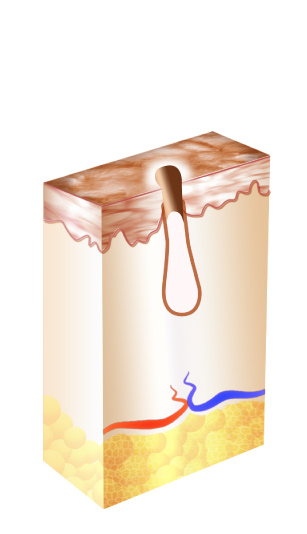 D. DEAD ROOT BEYOND REVITALIZATION
The root is dead and hair growth stops completely and irreversibly.